Exhibition
Noriko Herron's glass art jewelry exhibition opens on July 22, 2023.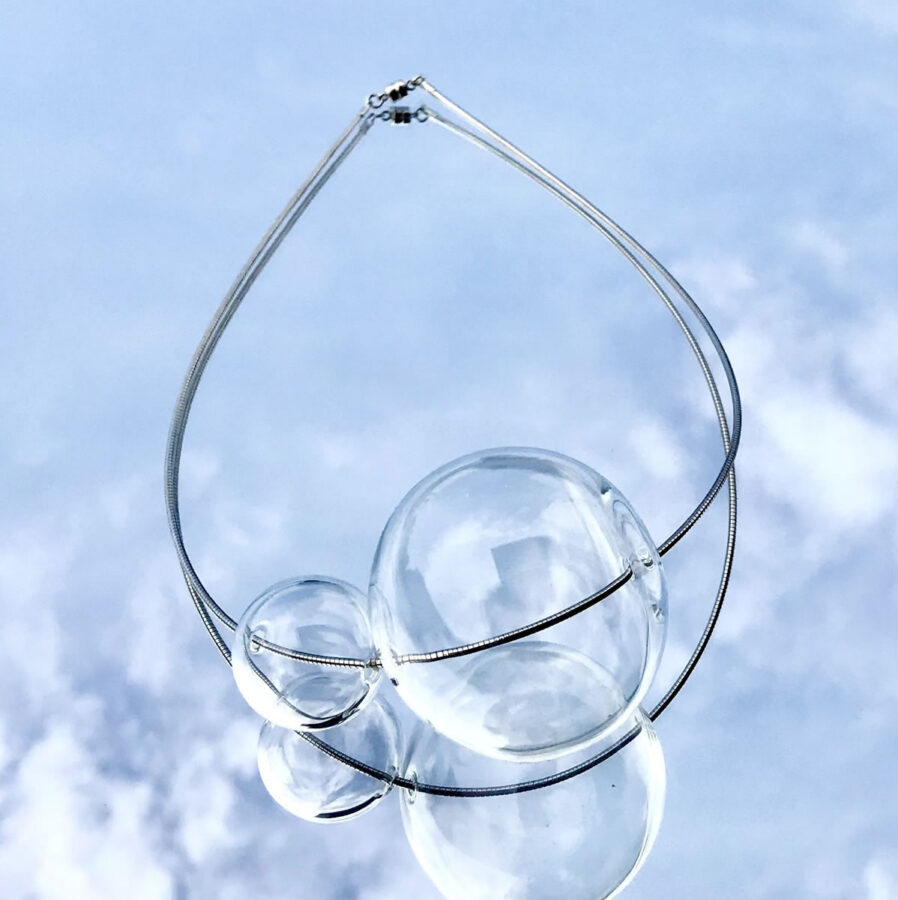 Muse International will hold an exhibition of glass art jewelry by Noriko Herron, who is popular among Westerners and Tokyo madams as art that can be worn.
It will be the first appearance in Kansai. Please take a look at this opportunity.
Exhibition Summary
Dates: July 22 (Sat) to 26 (Wed), 2023
11:00 – 19:00
From 12:00 on the first day until 17:00 on the last day
Venue: Gallery & Salon abiesfirma
Reception party will be held on Saturday, July 22, 2023.
17:00 – 21:00
Noriko Herron
The process of creating glass art reflects the beauty of the ever-changing natural world. I am always looking for ways to express the fluidity of glass, the unique sparkle that appears when reflected by light, and the beauty of the moment. From my early experience as a designer at a major apparel maker, I've always had doubts about producing things in quantity. Hence, I arrived at producing glass. I began with the production of original chandeliers using creative glass parts. I've added interior art boards that mix plaster and glass. Since 2012, I have been producing and wearing glass jewelry, active mainly at exhibitions in Japan and overseas. My pursuit is to maximize the charm and potential of glass, thereby offering a unique artistic luxury.
WORKS