Exhibition
"L'Art sous le feu du Daimonji – An Evening to Enjoy Artworks and the Kyoto Gozan Okuribi Bonfires" was held at the Institut Français Japon-Kansai.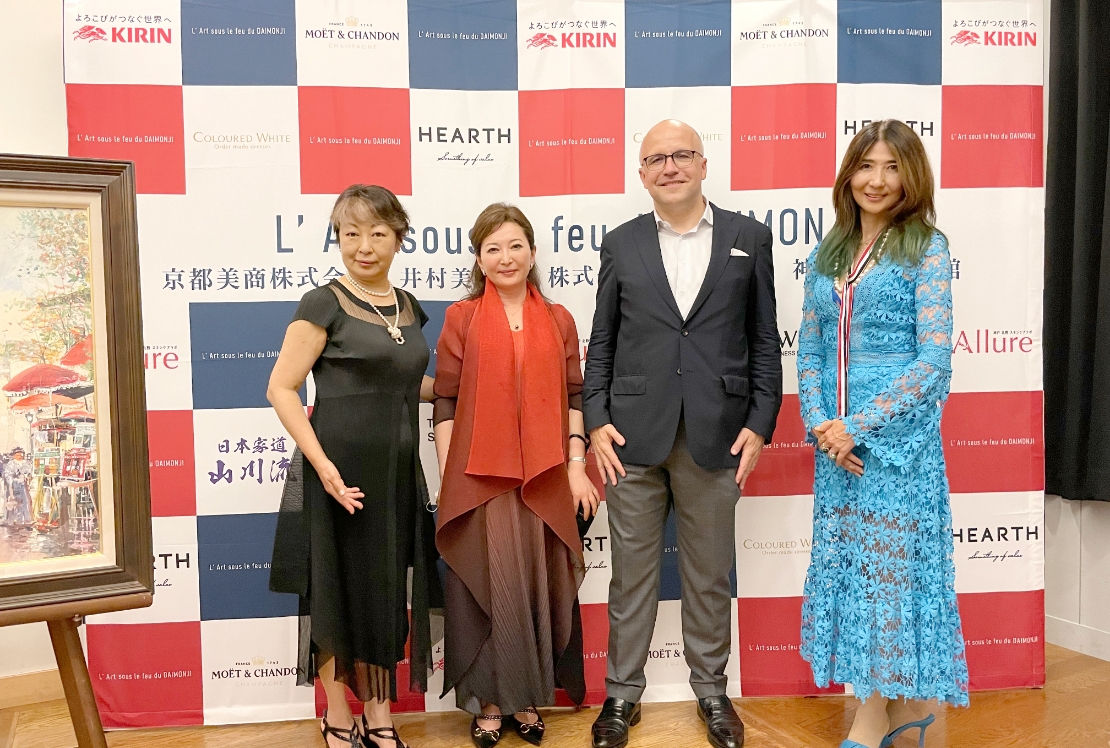 Under the support of the Consulate General of France in Kyoto, the first event "L'Art sous le feu du Daimonji – Kyoto Daimonji Fire and Art Appreciation Society" was held at the Kyoto Institut Français-Kansai (formerly the Kansai Franco-Japanese Institute) to appreciate the works of young artists who have been restricted from expressing themselves during the COVID-19 pandemic along with the "Gozan no Okuribi" bonfire event.
The event was planned as a means of promoting new cultural exchanges between Japan and France, in light of the gradual recovery of human traffic that had been halted by the COVID-19 pandemic. The curation of the artists was overseen by Yoshiko Takenaka, the director of the Kitano Museum in Kobe.