Artist
genta yasui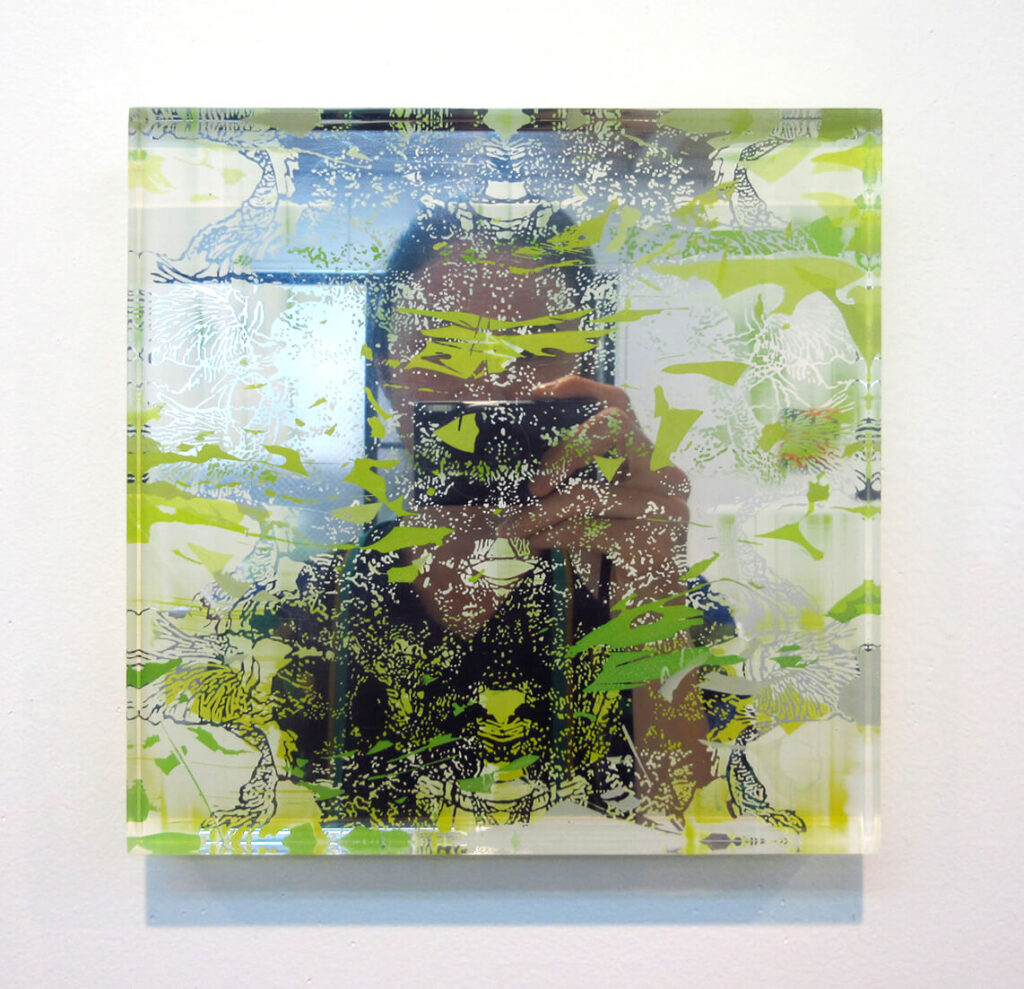 Under the theme of "Deception," the artist attempts to represent something vague, which may appear as something, but at the same time does not look like anything in particular—utilizing objects such as reflections in a mirror, which appears real but is not an actual object.
His recent works are a part of the "Painted" series. These works follow the reverse order of ordinary painting on the (assumed) back of glass or acrylic board. This procedure represents the action of "painted," rather than "painting."The artist is also interested in the relationship between mind and body, of which the latter can act unintentionally or contrary to the mind. Based on this concept, he has been creating paintings and contemporary jewelry with motifs of the human body and skeleton.
He established Genta Yasui Art Laboratory in 2012. He moved to Keihoku, Kyoto City in 2015 to establish his own workshop, where he concentrates on his own art creations and commissioned work. Based on his belief that an artist can also utilize their talents outside of museums and galleries, he collaborates with companies to develop products utilizing his experience as an artist.
History and Awards



2005



Graduated from the Fine Arts Department, Osaka University of Arts



2005



Exhibition Grand Prize and Grand Prize in the painting category under the Nishinomiya City Exhibition



2007



Solo exhibition in Bangaro gallery (Osaka)



2008



"Genta Yasui and Sho Kitamura Joint Exhibition" in Gallery wks (Osaka)



2009



Solo exhibition in Gallery 6c (Hyogo)



2012



Established Genta Yasui Art Laboratory



2014



Solo exhibition in Gallery 3 (Hyogo)



2014



Art fair "BAMA" (Korea)



2015



Solo exhibition in Gallery 4 (Hyogo)



2015



Art fair "ULTRA" (Tokyo)



2017



Solo exhibition "Painted" in Gallery 6 (Hyogo)



2018



"Japan-Korea Exchange Exhibition" (group exhibition) in Gallery Green House (Korea)



2018



Solo exhibition "Mirror Scape" in Gallery Paw (Hyogo)


Works